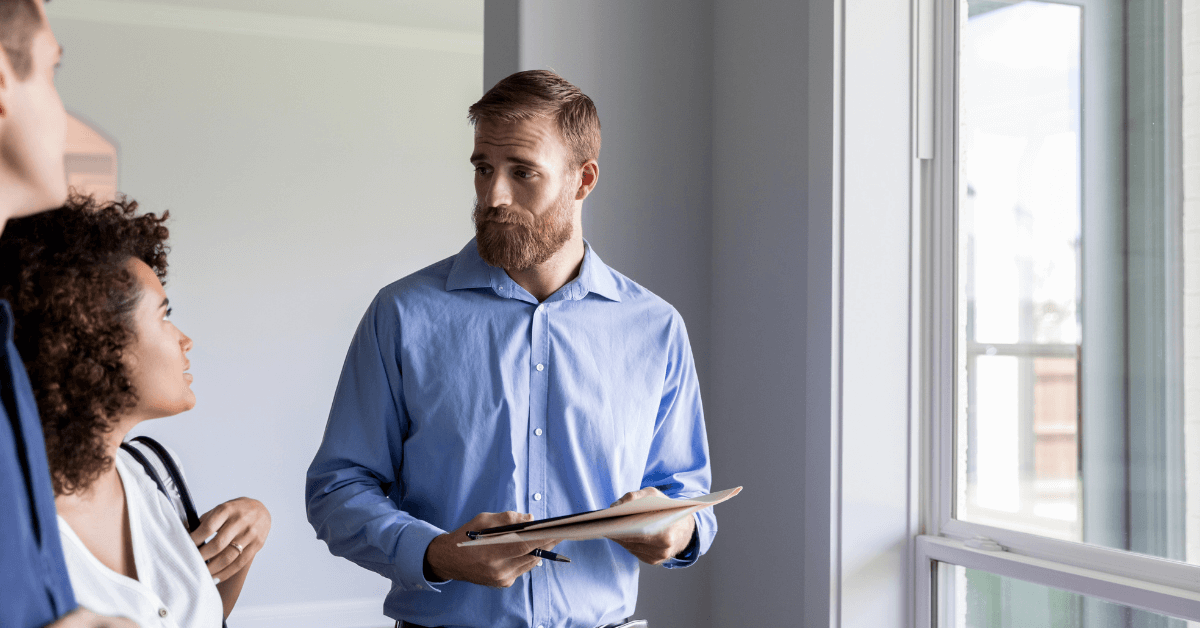 One of the most important things that happens between having an accepted purchase agreement for a home and closing on that home is the inspection—when an inspector comes and looks the place over, top to bottom and inside and out.
But if you want to really get to know the house that's about to be yours, it's important to ask the home inspector some questions. Here's what you should ask before, during, and after the inspection to make sure you're buying with eyes wide open.
What to Ask Before the Home Inspection
First, think about interviewing several home inspectors to make sure you pick the right person for the job. Not all home inspectors are equally thorough, and finding the right one could save you a lot of headaches (and money) down the road. Here are some questions to ask.
How many home inspections have you done?
It matters less how long an inspector has been doing the job and matters more how many he or she has done. Experience is worth a lot, and it's especially important if the home is older (you want someone who has inspected many old homes) or if the home is unusual in some substantial way (you want someone who has experience with that type of home). Experienced home inspectors may spot things that a newbie may not.
Additionally, ask about credentials. What trainings have they done? What qualifications do they have? Are they insured? These are all important things to know when you're comparing inspectors.
What do you check during a home inspection?
You can get a good idea of how thorough a home inspector is just by looking at a checklist of what will be inspected. The National Association of Home Inspectors, which trains and certifies inspectors, has about 1,600 things it trains inspectors to look for. This long list includes:
Structure
Exterior
Grounds
Windows, doors, trim
All interior rooms
Plumbing
Electrical system
Knowing just how exhaustive the list is may help you feel some peace of mind about your new home.

What will you not be checking during the home inspection?
Inspectors look for problems with the home, but there are limitations. If an inspector suspects mold inside the wall, he or she won't cut it open to verify that there really is mold in there. An inspector might suspect that something is wrong with the HVAC system or the roof, but he or she may not have definitive answers about what to do next.
If there's any indication that something's wrong with any major systems in the home, you'll want to get a specialist to come in and check those things out, whether it's a plumber, roofer, or electrician.
Can I come along on the inspection?
This just might be the most important question of all. Any inspector should want you to come to the home inspection and ask questions along the way. He or she can also show you how things work in the home and point out things you need to pay extra attention to or may want to have checked out. Of course, you can always look at the report later, but nothing can replace actually being there.
If an inspector says no to this question, it's a red flag, and you should look for someone else.
Questions to Ask During a Home Inspection
If you're able to be present during the home inspection, here are a few things to think about as you walk through the home together.
Is this a big problem or a small problem?
Good inspectors will note everything that they see, from a dripping faucet or non-working lightbulb to a cracked foundation or electrical issue. This can make it hard to tell what's a big issue and what's a small one, and it's normal to feel panicky when problems are being pointed out one after the other. You might feel like you're buying a lemon.
But don't overreact. You're probably dealing with typical problems that inspectors see every day. A lot of houses have similar issues, and many times, the repairs are not a big deal. Just ask the inspector if it's a big deal and what you should do about it. If you do find a major issue, that's a good thing! This is exactly why you paid to have a home inspection done.
What is this problem and does it need fixing?
If you notice a problem with the home when you're touring it, chances are that the inspector will notice it, as well. But it's a good idea to ask the inspector about any specific things you see so you can get answers right then. Something that looks like a water spot might indicate bigger problems, or it might not be a big deal at all. The inspector is there to give you peace of mind about the home, so don't be afraid to ask.
What concerns do you have about this home?
Ask the inspector for an overall assessment of the home. You will get a written report later, after the inspector compiles all the notes and pictures, but it can be helpful to get a more immediate reaction to the home as the inspection is completed.
After that (and maybe after talking with your real estate agent), you'll have a good idea of what issues may need further inspection by an expert or may need to be addressed with the seller. Depending on the circumstances, you may want to get started on those items even without the official report.

Questions to Ask After a Home Inspection
Once you see the final report, you may have some follow-up questions. Don't be afraid to ask them—that's what the inspector is there for.
Are there any experts you think I should call in for a follow-up inspection?
If the inspector isn't sure about something but thinks an expert should be called, it will be noted in the report, but it's also a good idea to ask. Once you have an expert come take a look, you can get an estimate of the cost to fix something before going back to the seller for concessions.
I don't understand this—can you clarify what it means?
The final report should contain pictures and details of anything the inspector flags as a potential problem. If there's something you don't understand or would like clarification on, don't hesitate to ask. One bonus of being at the inspection is that there are unlikely to be any surprises in this final report, but you may still have additional questions.
Is there anything I should take care of after buying the home?
There will also be things on the list that are not urgent and don't need to be brought up with the seller but may still need to be taken care of. Treat your inspection report as your own personal to-do list and take care of those problems once you move in. There's nothing like starting off with a clean slate!
If you have any questions about getting a home inspection, your real estate agent is there to help guide you through what can be a complicated process. Let us know how we can help!